Bangladesh Medical Society of NSW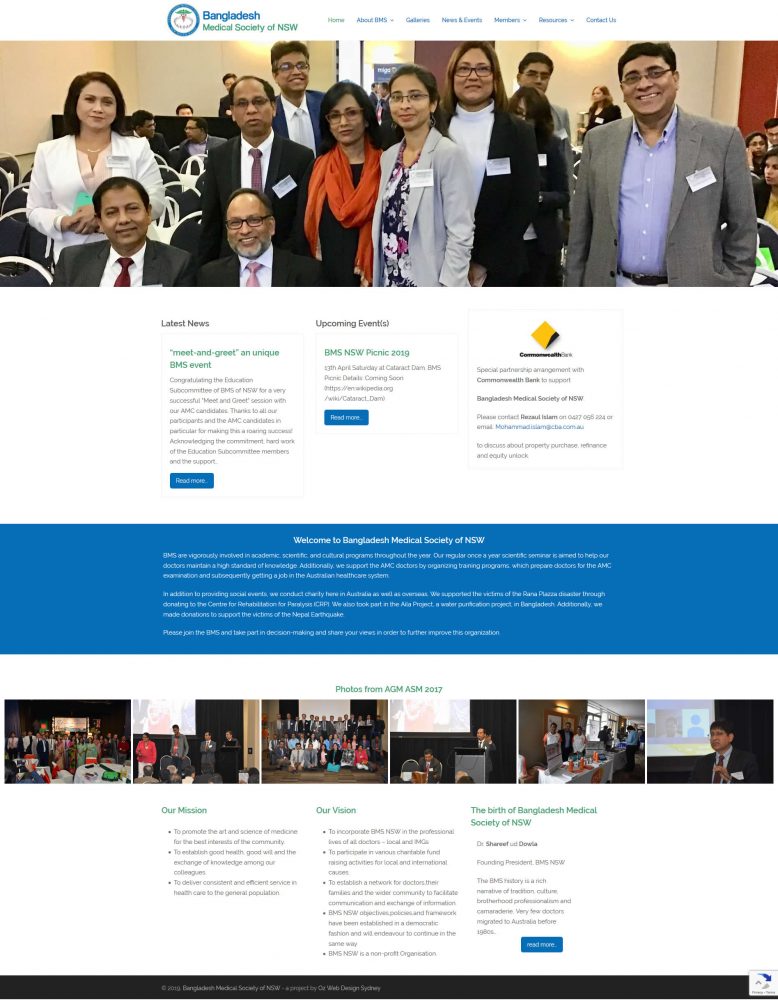 BMS are vigorously involved in academic, scientific, and cultural programs throughout the year. Our regular once a year scientific seminar is aimed to help our doctors maintain a high standard of knowledge. Additionally, we support the AMC doctors by organizing training programs, which prepare doctors for the AMC examination and subsequently getting a job in the Australian healthcare system.
In addition to providing social events, we conduct charity here in Australia as well as overseas. We supported the victims of the Rana Plazza disaster through donating to the Centre for Rehabilitation for Paralysis (CRP). We also took part in the Aila Project, a water purification project, in Bangladesh. Additionally, we made donations to support the victims of the Nepal Earthquake.
Website: www.bms-nsw.org.au
Phone: NA