Le'Venage Organic Hair Care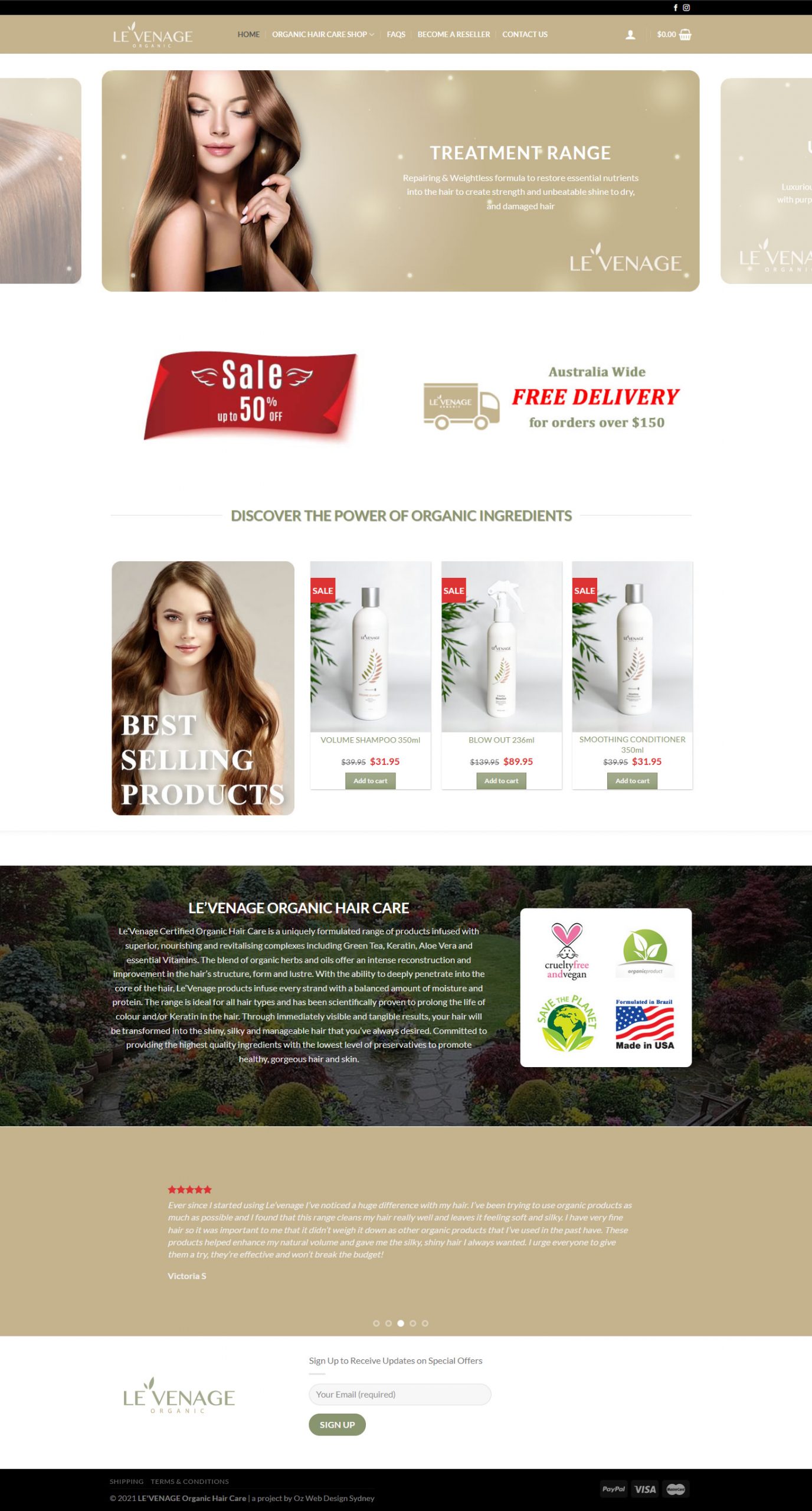 Online Store – Website Redesign.
Le'Venage Certified Organic Hair Care is a uniquely formulated range of products infused with superior, nourishing and revitalising complexes including Green Tea, Keratin, Aloe Vera and essential Vitamins. le'Venage is committed to providing the highest quality ingredients with the lowest level of preservatives to promote healthy, gorgeous hair and skin.
Contacts:
Website: www.levenage.com.au