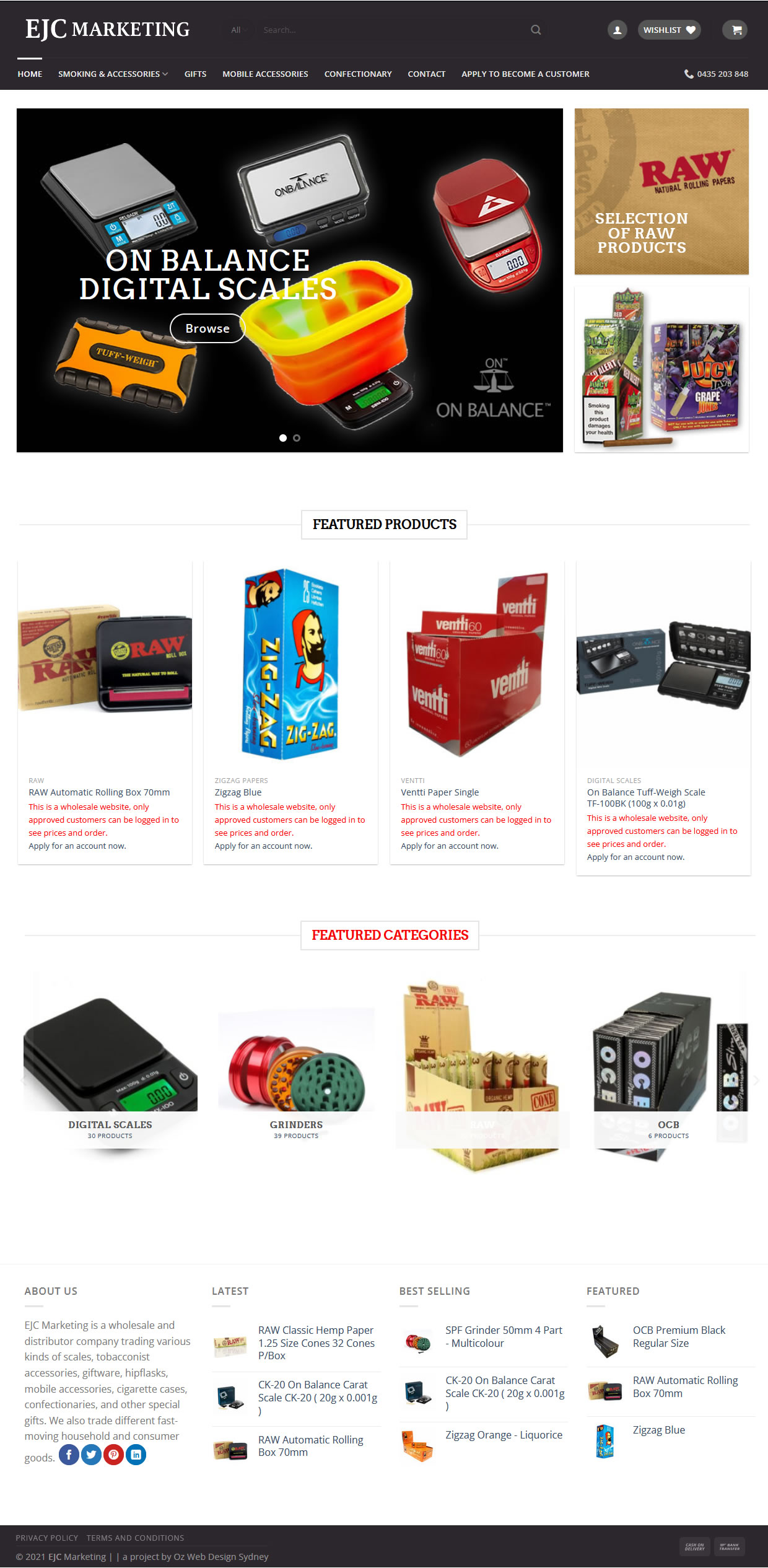 EJC Marketing is a wholesale and distributor company trading various kinds of scales, tobacconist accessories, giftware, hipflasks, mobile accessories, cigarette cases, confectionaries, and other special gifts.
The website shows prices to registered customers only. New customers need to register online, get approval to view wholesale prices and place orders. Customer approval is a simple click to the admin via a secured admin panel. Tax invoice is automatically emailed to the customer upon order completion. Customers can download copies of invoices via a secured user panel.
Admin can set up different price levels and assign them to different customer groups. Once login, customers will see the original price, special discounted prices to them and savings applied.
Customer returns are made easy with store credits. The admin can issue store credits to customers and store credits can be used to offset the feature orders.
Listen. Understand. Create
We proudly delivered another successful project that results in the comment "Love your work, Kenny". Call us today and let me make your idea come alive.